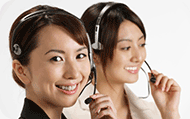 "My biggest motivation is to keep challenging myself. I see life almost like one long University education that I never had. Every day, I am learning something new." — Richard Branson (Founder of Virgin Group of Companies)


If You Have a Question or a Suggestion...

All enquiries and feedbacks are warmly welcome. Please call us at +95 9784771858 (Direct Call or Viber) or fill up the form below and submit.

We will reply to all enquiries within 3 hours on business days.