Welcome to "Knowledge Repository "
powered by ZillionTech
This page is dedicated to Stefanie Sun, one of the most famous singers in Singapore.
Stefanie Sun Sexy Star Singaporean Singer has an elder sister called Sng Yì-kiah and a younger sister by six years named Sng Yì-bī.

Stefanie Sun Sexy Star Singaporean Singer was educated at St Margaret's Secondary School, Raffles Girls' School and went on to attend Saint Andrew's Junior College. She later attended Nanyang Technological University, where she obtained a degree in Marketing. Her abilities were discovered by her music teacher, Lee Wei Song, at his music school.

In the Mandarin-speaking world, Sun is more popularly known by her Mandarin name, Sun Yanzi or Sun Yan Zi.



Stefanie Sun is regarded as one of the most accomplished local artists in her native homeland, Singapore, partly linked with her central role in two National Day theme song. To date, she has won many awards, most notably at the Taiwan Golden Melody Awards, beating established singers Jay Chou and Jolin Tsai. She is said to have inspired other Singaporean artists (such as JJ Lin and Huang Yi Da) to expand overseas.

Stefanie Sun Singaporean Singer has won over 33 awards and other accolades for her music in the course of her career in Singapore, Taiwan, mainland China and Hong Kong (as well as at the pan-Asian MTV Asia Awards).
Name: Sun Yan Zi (孫燕姿), Stefanie Sun
Name Pronounciation: Soon-Yen-Zhii
Fan Nicknames: Yanzi, Ah Zi
Birthdate: July 23, 1978
Nationality: Singaporean
Blood Type: AB
Weight: 42kg (106lbs)
Height: 1.62m (5'4'')
Spoken Languages: English, Mandarin Chinese, Teochew
Instruments: Piano
Favourite Sports/Games: Swimming, Snooker, Tennis
Favourite Actors: Jim Carrey, Stephen Chow, Tony Leung
Favourite Actresses: Kate Moss, Gwyneth Paltrow, Milla Jovovich
Favourite Country: Singapore
Favourite Colour: Yellow
Favourite Food: Japanese dishes, Chocolates, Ba Kut Tei (骨肉茶)
Fears: Claustrophobia, Flying Cockroaches, Papaya, Getting Sick
Places Visited: Singapore, Malaysia, Hong Kong, Mainland China, Thailand, Taiwan, Japan, USA, Europe, New Zealand
Family: Parents (Both teachers) and two sisters (one older, one much younger)
Ref: Internet Sources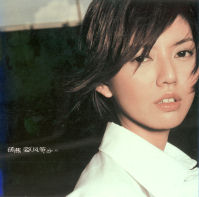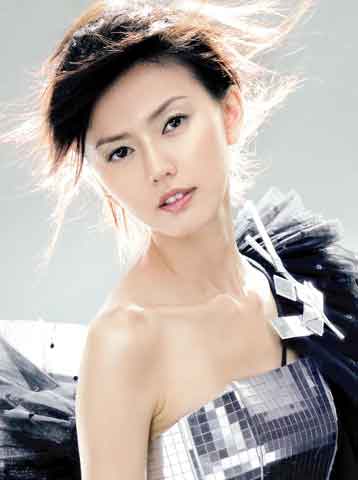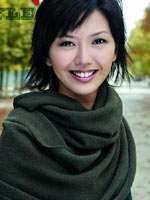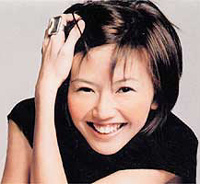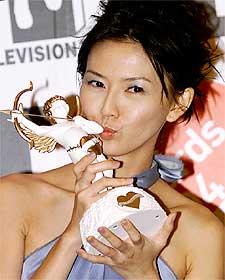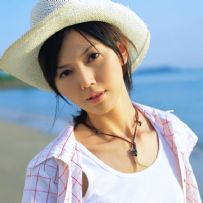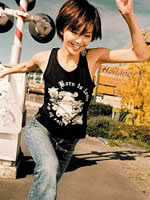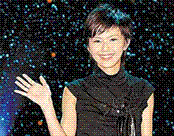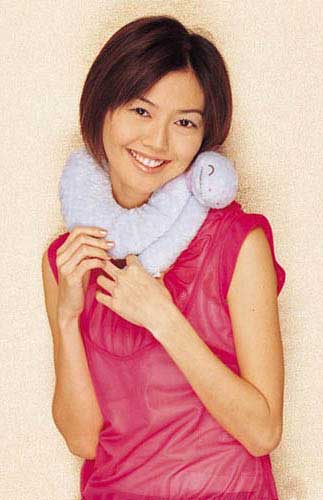 See also: